Advanced ultrasonic testing solutions
Trueflaw offers turnkey ultrasonic testing solutions. Built for digitalization and AI, they bring the NDE 4.0 mindset into a reality. Trueflaw acts an integrator between the NDE equipment, the inspector and the customer reporting system to provide seamless, efficient and reliable inspections.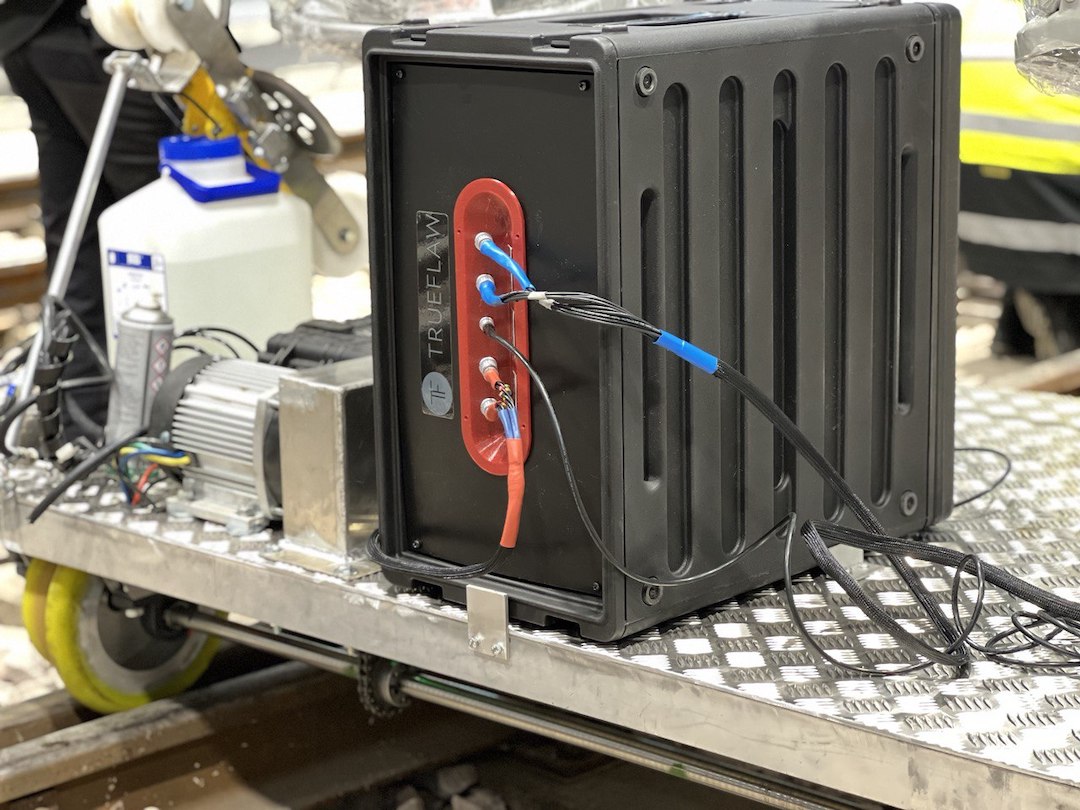 High quality hardware
We use the highly customizable Peak NDT ultrasonic devices in combination with the TrueflawBox edge computing unit. This allows our devices to do the heavy lifting in real time to make your inspection data easier to evaluate.
Support for modern methods
We support conventional, phased array, plane wave imaging total focusing method and more. Our experts help you choose a suitable method.
A simple yet powerful interface
A tablet-based interface decouples control from the hardware, allowing better ergonomics. In fact, any device with a browser can be used.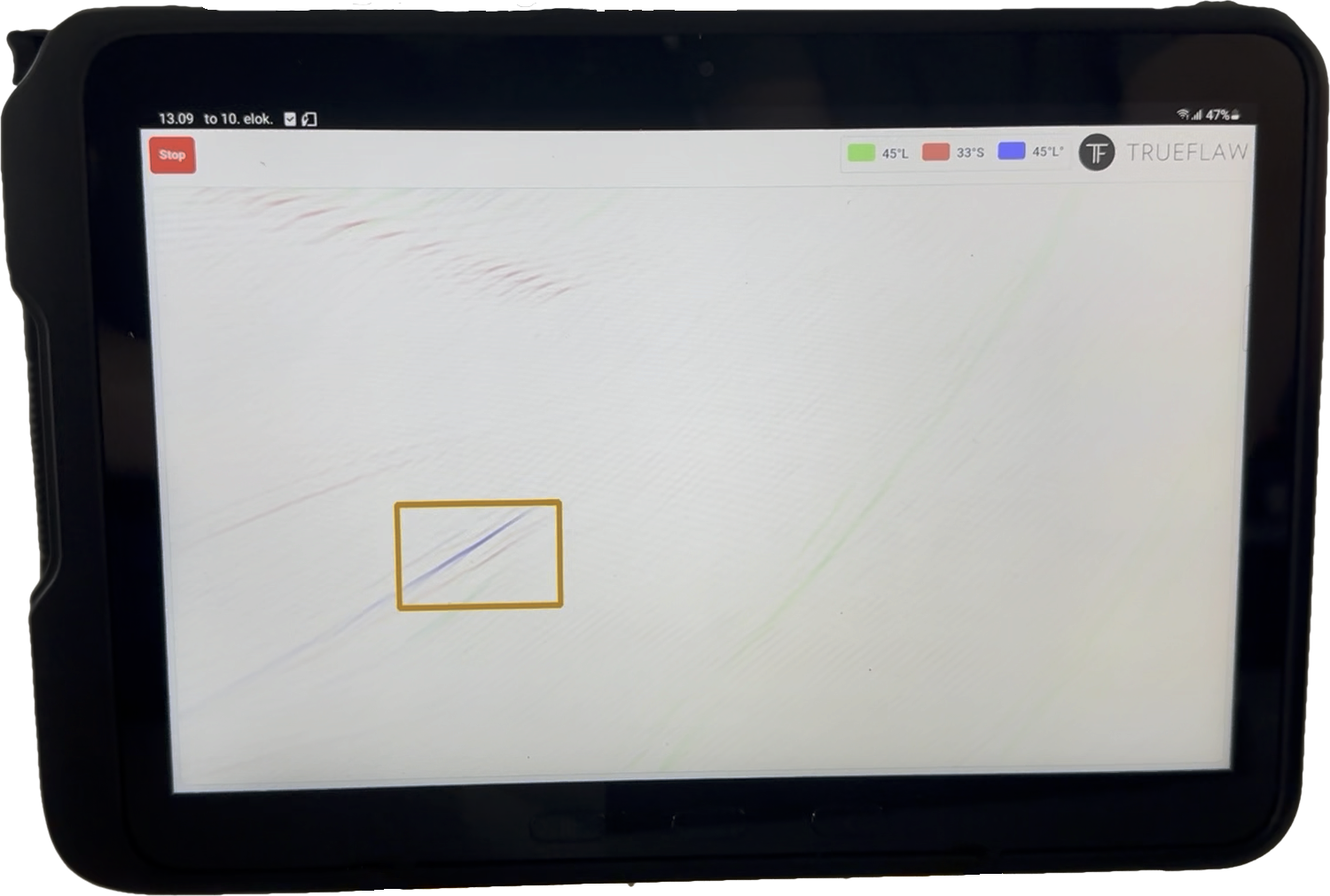 Built for AI
Our UT solutions are fully compatible with our range of AI analysis products.
TrueRail
The TrueRail inspection system is a highly efficient solution for rail inspection. Using a novel reconstruction, data from 5 conventional probes are fused into a single B-scan stream that is remarkably easy to interpret.
PWI-TFM with real-time AI
This demonstrator is using a modern phased array method called plane wave imaging total focusing method. It allows for wider and more accurate sound focusing than conventional phased array, which results in clearer signals especially for noisy materials.
A TrueflawBox equipped with FlawML AI is connected to the device to analyse data on the fly. We also use it for reconstructing the focused data from the raw signals. Modern GPU acceleration allows sophisticated real-time processing and AI evaluation.
Let's work together!
Send a message to Tuomas Koskinen (tuomas.koskinen@trueflaw.com) or Iikka Virkkunen (iikka.virkkunen@trueflaw.com) to get started.